Pure Play is a safe, fun and vibrant artificial grass with some extra-special abilities. It is made using the breakthrough material, PURETi, which gives the artificial grass a number of unique characteristics and exceptional qualities.
Pure Play has self-sustaining disinfectant properties, with the ability to act as a catalyst in destroying bacteria, fungi and viruses.
In addition to this, it is also able to proactively clean air by breaking down air pollution.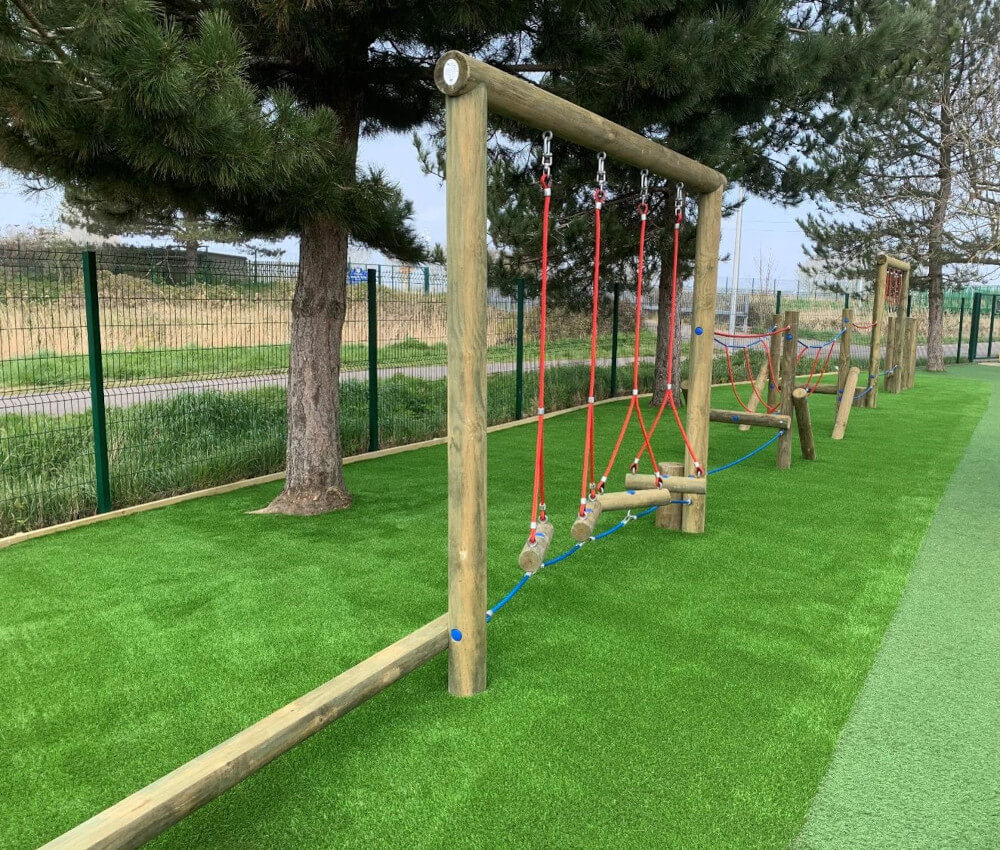 This makes Pure Play an excellent surface for children to play on as it actively kills germs in the playing environment, helping to reduce the spread of diseases.
For schools in densely populated areas or near high volumes of traffic, Pure Play helps to provide an environment free from nasty pollutants such as VOCs (Volatile Organic Compounds) and NOx (Nitrogen Oxides).
The actual artificial grass is based on Nomow's popular Pro Play product. It is just as durable, with a multi-toned pile and a light brown thatch.
It has a fantastic feel and is a fun and vibrant surface for kids to play on.
Pure Play has a special blue backing on the underside which distinguishes it as containing PURETi.
Is it safe?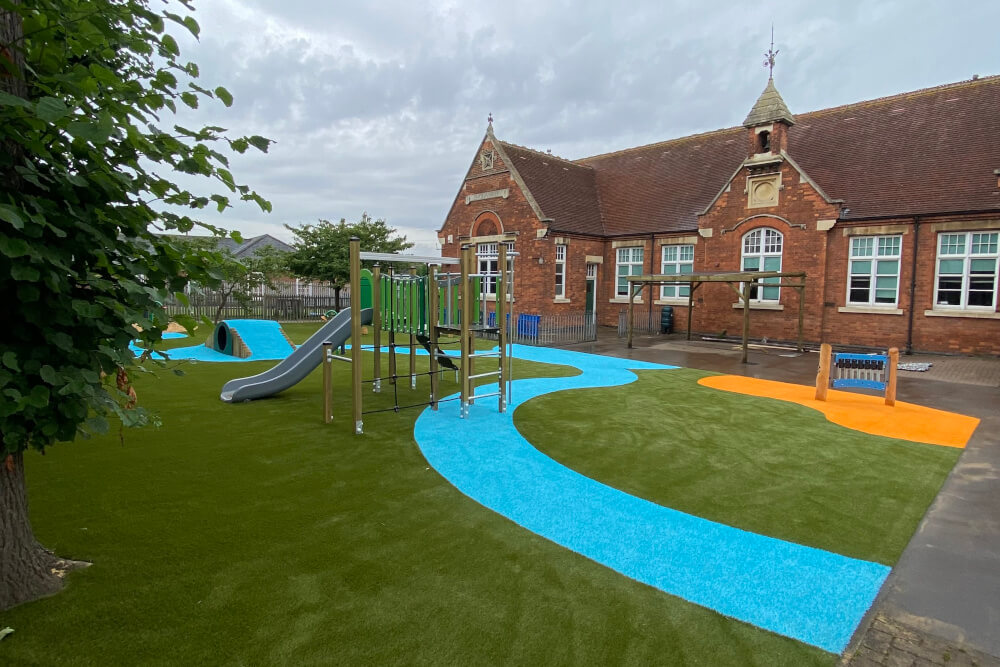 The European Science Commission has determined TiO2 (which is used in Pure Play) to be safe in all forms.
The material has been used for a number of years in a variety of applications including concrete, fabrics, food packaging, paint, suntan lotion, food colouring and other plastics.
The materials used in Pure Play have been awarded honours for technological innovation by a number of prestigious institutions including the European Union's iSCAPE project, which has received funding from Horizon 2020, and the technology has an official partnership with NASA.
Does it kill Covid?
Although it has not yet been tested against SARS-CoV-2, it has been proven to destroy a comprehensive array of other viruses including bird flu, E coli, hepatitis B, flu H1N1, norovirus and notably, SARS Coronavirus (which is structurally similar to the virus that caused the current pandemic).
What are some other benefits?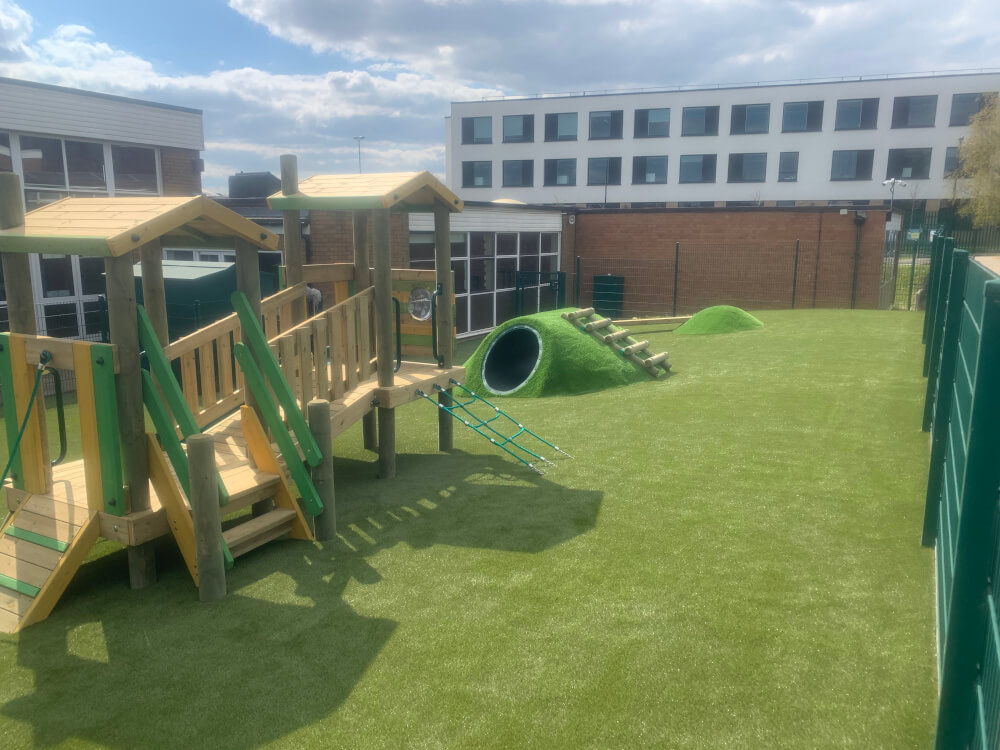 On top of destroying viruses and bacteria, and reducing air pollution, Pure Play is also able to purify air and reduce odours, and it's even anti-static.
Nomow Artificial Grass is the largest supplier and installer of artificial grass in the UK. Its teams of installers have been fitting artificial grass for over 20 years in over 2,000 schools.
It is part of the largest manufacturer of artificial grass in Europe, and can offer a 10-year guarantee on installations of its high-quality artificial grasses.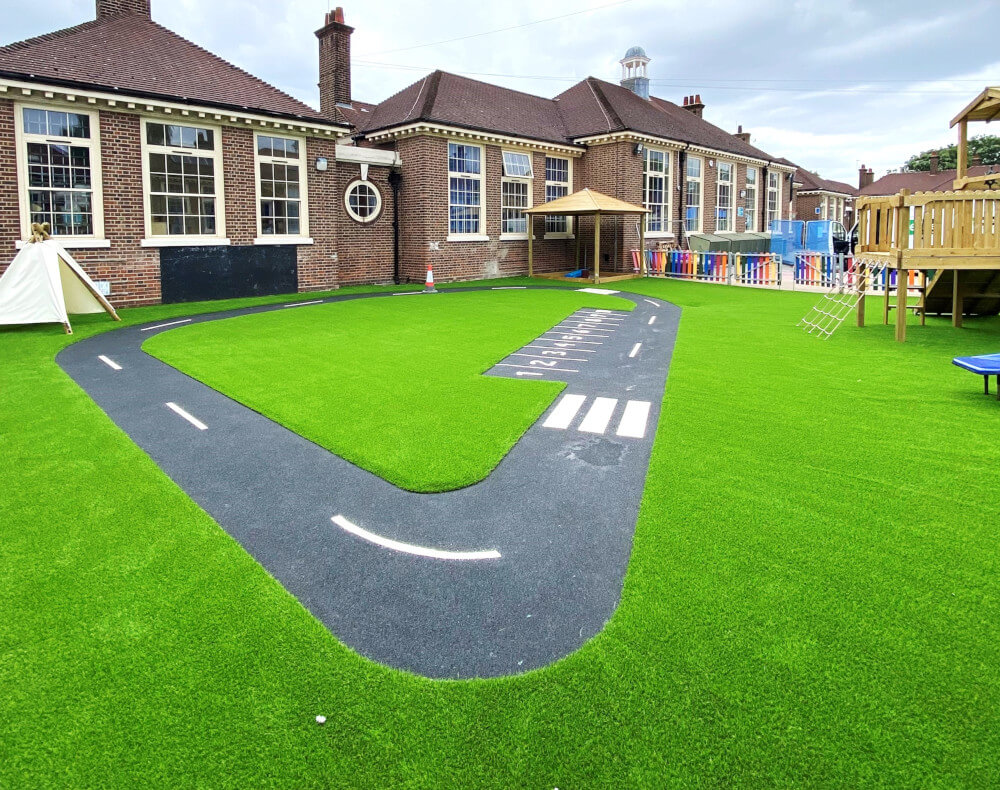 For more information visit nomow.co.uk.