As educators, we've learned a lot over the past two years. We've adapted, shown strength and seen just how critical the right technology is to succeed in the modern classroom.
For those who've moved to distance or hybrid learning for the first time, it's been a huge change. A change that isn't stopping anytime soon.
As things continue to evolve, Microsoft can provide the tools and software you need to stay connected and productive.
And XMA will continue to deliver game-changing Microsoft devices and software, helping you implement the right technology, at the right time, in the right way.
Building a modern classroom starts with Microsoft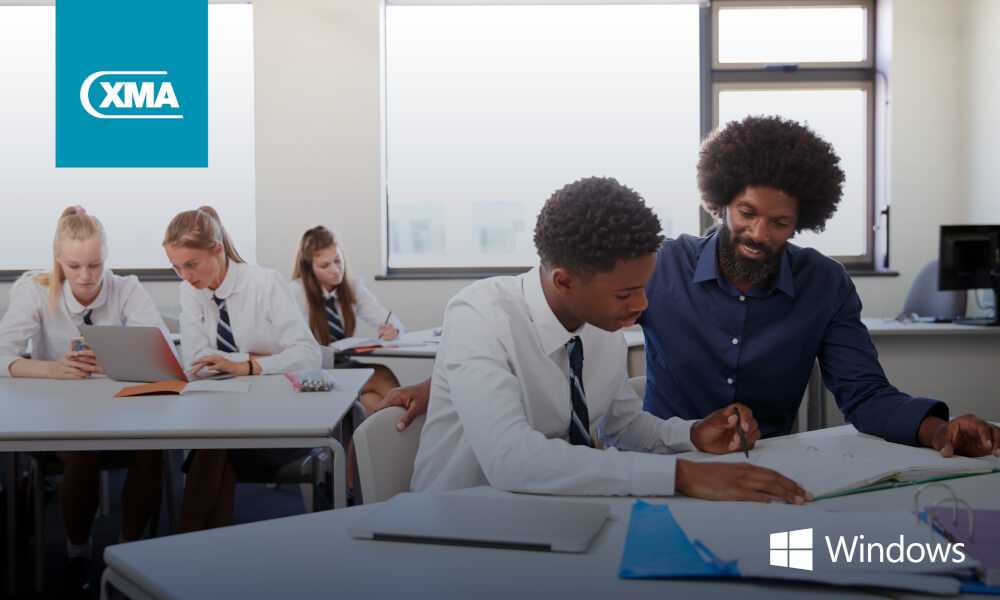 It's not an easy task to ensure all your students, whether in person or online, are included and engaged. Microsoft technology empowers staff and engages students as they transition to inclusive, online classrooms. It offers technical guidance, resources, support and training for remote learning.
This gives you a strong, supportive foundation, helping you adapt to different learning styles and circumstances, improving outcomes and teaching satisfaction.
Supporting your everywhere learning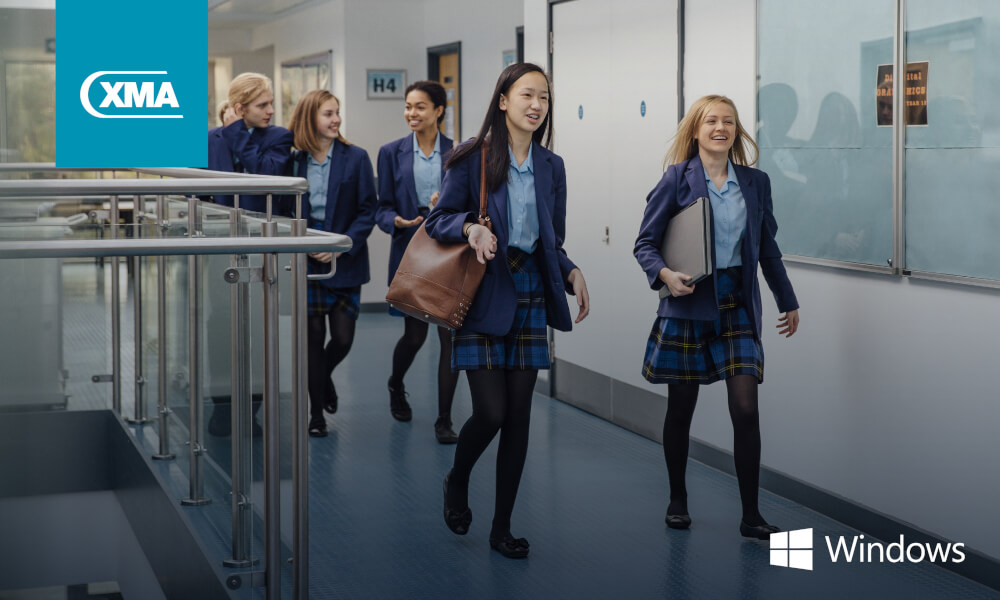 If you'd like to improve learning outcomes for all students, transform classroom time, and make the most of your school budget, Microsoft's affordable, robust technology can help.
Here are four reasons why you can't go wrong with Microsoft:
1. Enables hybrid learning
Microsoft devices feature advanced functionalities to support both in-class learning and remote learning – or both together.
A wide range of apps – from the collaboration essentials like Teams, and innovative additions like Whiteboard – will encourage students to take charge of their learning and ensure continuity.
You, and your classrooms, could benefit from multi-touch screen services with Windows Ink for virtual whiteboards, advanced security, robust designs and all-day battery life.
2. Improving student confidence and collaboration
Confidence for students is just as important as having the right skills and knowledge. Microsoft offers free educator resources to support your professional development and help aid confidence, with free virtual lessons with certified trainers and other asynchronous courses.
You can also build better learning environments with Teams, helping you share resources, meet and create content for education.
3. Save teacher and staff time
Life as an educator is busy enough, but Microsoft has solutions to help. The Office 365 suite works around you, making teaching easy from any device.
And OneNote provides the ultimate digital notebook, so you can organise and share material from any device, anywhere, at any time.
And you can save IT time too, as Windows 11 is easy to deploy and manage. With a modernised, yet familiar, user interface, it's even easier to find the apps and documents you need to flourish.
4. Ensure safe learning
Windows 11 is a zero-trust operating system, secure by design from chip to cloud – ensuring teaching staff and students can work all day, confident that they're protected.
Take advantage of hardware-based isolation, encryption, malware prevention and passwordless access through Windows Hello.
---
Microsoft Teams
Brings conversations, content, assignments, and apps together in one place, letting you create vibrant learning environments, build collaborative classrooms and connect with professional communities and colleagues.
---
Whiteboard
Plan lessons, engage your students, hold class discussions and assign homework. It's easy and effective. Everyone can contribute on an infinite canvas as if you were all in the same classroom together.
---
Microsoft OneNote
Get organised with OneNote Class Notebook, featuring personal workspaces, a content library, and a space that encourages students to collaborate.
---
XMA and Microsoft – education partners to trust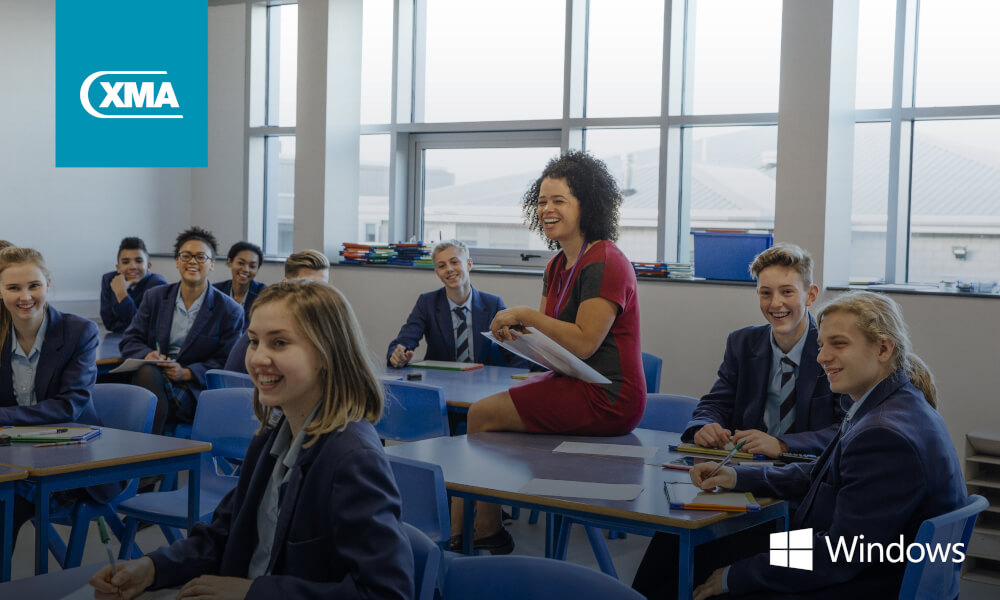 If you want to enhance student experiences and outcomes in the era of hybrid learning, you need XMA.
We have over 30 years of expertise in delivering Microsoft solutions to educators, and we're ready to provide all you need to transform the way you teach.
Trusted supplier by the UK's largest universities
Dedicated ecommerce platforms specifically for education
Compliant routes to purchase through all key higher education frameworks
Bespoke coaching and mentoring schemes
Award winning services in the public sector
Get in touch today and we'll help Xceed your expectations.