TIB provides DBS-checked site staff to schools across the UK, primarily recruited from the police, emergency services and British military.
The company offers flexible help to cover site staff absence and permanent recruitment, and with an operative pool of 2,500, they usually have people within 20 minutes' drive. Here are five reasons you should consider getting in touch…
1 | Recruiting from police and military
TIB recruits proactive, mature and responsible people, mainly from the police, emergency services and British military, as well as from occupations such as engineering, teaching and the trades. The company looks for people who really want to help in their local community and make a difference to the schools they are supporting.
Each professional background brings different experience and benefits: police officers with safeguarding and security, the military with practical problem-solving, and engineers and trades men and women with maintenance expertise.
2 | Extensive transferable skills
Each team member has something to offer from their previous employment backgrounds that is integral to being an excellent caretaker. This might be outstanding communication skills, the ability to think on their feet to solve problems, or great practical ability.
As well as being good team players, they have the initiative to get on with the job and work under their own steam. Workers bring wisdom and life skills to the vital function of the school's site team, whether it be a small primary or a large secondary.
3 | Rigorous interview processes
In addition to the requirements of the Department for Education's Keeping Children Safe in Education (KCSiE), all new operatives undergo a rigorous selection process to ensure their suitability to work on school premises.
They are individually interviewed by TIB's vetting and safeguarding specialists, who are all experienced retired police officers with expertise in interview procedures, and a deep understanding of their responsibility to safeguard children at the schools TIB supports.
Candidates must also demonstrate the following: reliability, punctuality, initiative, organisation, problem solving, team working, following process, honesty and integrity.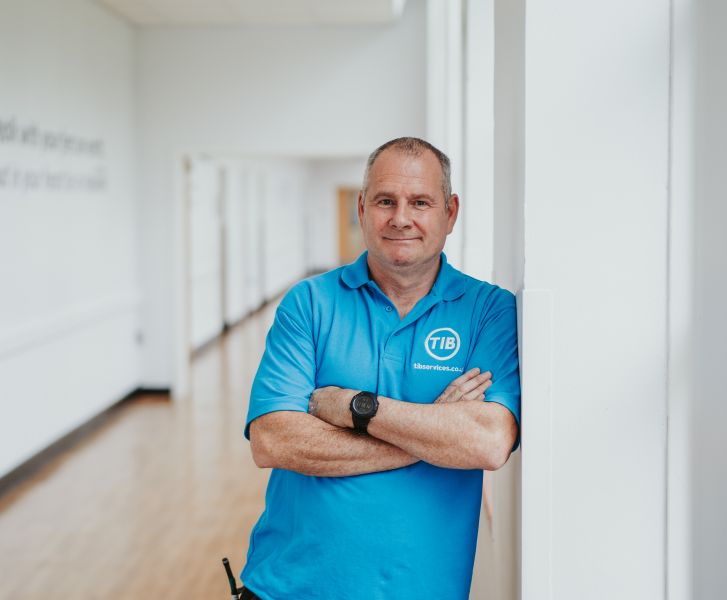 4 | Approved and trained
New operatives must complete a suite of CPD approved training, covering aspects such as control of substances hazardous to health (COSHH), fire warden, legionella awareness, asbestos awareness and safeguarding children. Plans are in place to roll out advanced training to the core team covering first aid at work and IOSH Working Safely.
With a pool of over 2,500 workers, TIB covers the whole of the UK and operatives usually live close to the schools they are supporting.
5 | Flexible, adaptable cover
TIB provides cover when permanent staff are ill, or when schools are recruiting. The company is flexible to your needs, with temporary assignments typically ranging from one week to six months in duration.
Where the school and worker wish to switch to direct employment, there is a capped recruitment fee for changing from temporary to permanent contracts. TIB also now offers recruitment services for permanent school site and estates roles, which are better suited to many workers, in particular ex-military personnel seeking regular employment.
---
KEY POINTS
Insured and accredited: SSiP Safecontractor; Constructionline; Crown Commercial Service Supplier; £5m public & products liability; £10m employers' liability.
Safer Recruitment in line with KCSiE: Enhanced DBS; Children's Barred List; right to work & government ID; employment references and employment history.
Caretaking and light maintenance charged at £155 plus VAT/day (£179 plus VAT in/near London). No call-out charges or set up costs; no fixed-term contracts.
For bookings and to check local availability, simply complete the short form online and one of TIB's friendly team will call you.
---
For more information, call 0333 772 9633, email helpdesk@tibservices.co.uk or visit tibservices.co.uk.