Modular is a mainstream method of construction offering permanent solutions with a 50-year-plus design life and a reduced build time. The modular solution is a sustainable and cost-effective option that minimises on-site disruption, allowing your pupils to continue their learning without interruption.
Reduced build programme
The modular construction method is characterised by the construction of buildings as separate units in a specialist factory; these units are then transported to site, where they are installed to form a complete building.
This method of construction is up to 50% quicker than traditional construction and with the majority of the project occurring off-site, disruption to your school and its neighbours is minimised.
In addition, on-site preparations occur while your building is being manufactured which drastically reduces the build programme and also negates the worry of weather conditions impacting the delivery of the project.
Depending on your requirements, this process can also take place outside of term-time to keep pupil and staff disruption to a minimum.
Quality guaranteed
Creating your school in a controlled factory environment means that the building can be made to a high standard as it undergoes numerous quality controls throughout the manufacturing process. At Wernick Buildings, all our buildings are manufactured in a quality-controlled environment which is ISO 9001 accredited.
In terms of the design, our modular building systems are developed to be flexible and able to meet all the additional needs and requirements of the education sector.
Full turnkey
At Wernick Buildings, we can take responsibility for your project from conception straight through to handover.
We'll give you a single point of contact, ensuring you receive a consistent, professional and knowledgeable service throughout.
From your initial enquiry, we will liaise directly with you to establish your needs and requirements. From there, we will act as your agent to gain planning and buildings regulations approval.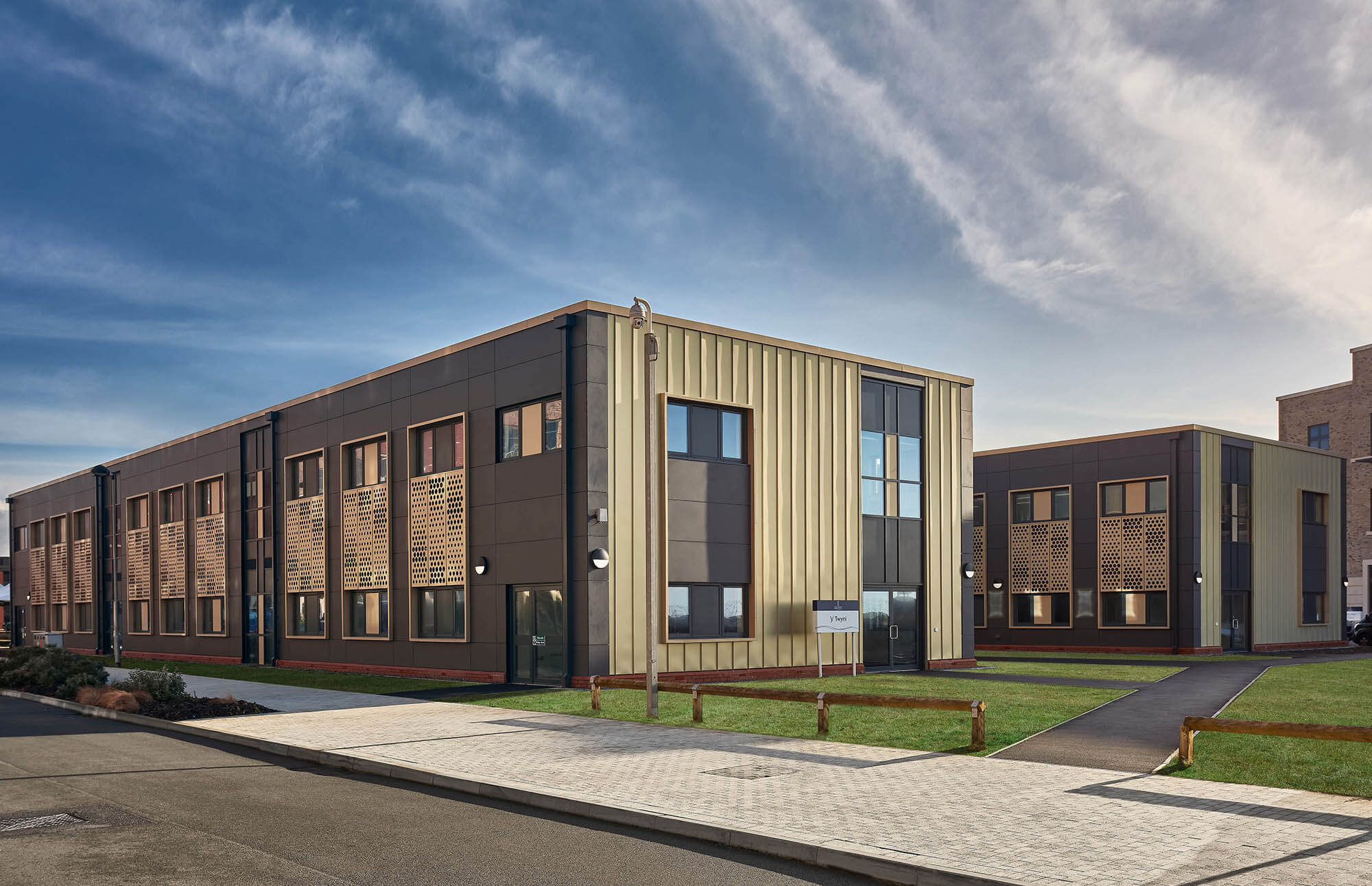 Sustainable buildings
The factory-based process allows for a more sustainable construction procedure as materials can be controlled, leading to an increase in recycling and a decrease in waste.
Dependent on your requirements, green and innovative technologies can be incorporated into the design of your modular building to further improve its environmentally friendly credentials. With the addition of sustainable extras such as photovoltaic (PV) panels, our buildings are proven to achieve an EPC rating of 'A+'.
Our buildings can also be manufactured to achieve a BREEAM rating of excellent.
In addition, Wernick Buildings' environmental management system is accredited to ISO14001, which recognises our efforts in reducing waste and working towards a construction process that mitigates our environmental impact.
Wernick also holds FSC certification, which acknowledges that our timber is sustainably sourced and is processed and distributed in line with Forest Stewardship guidelines.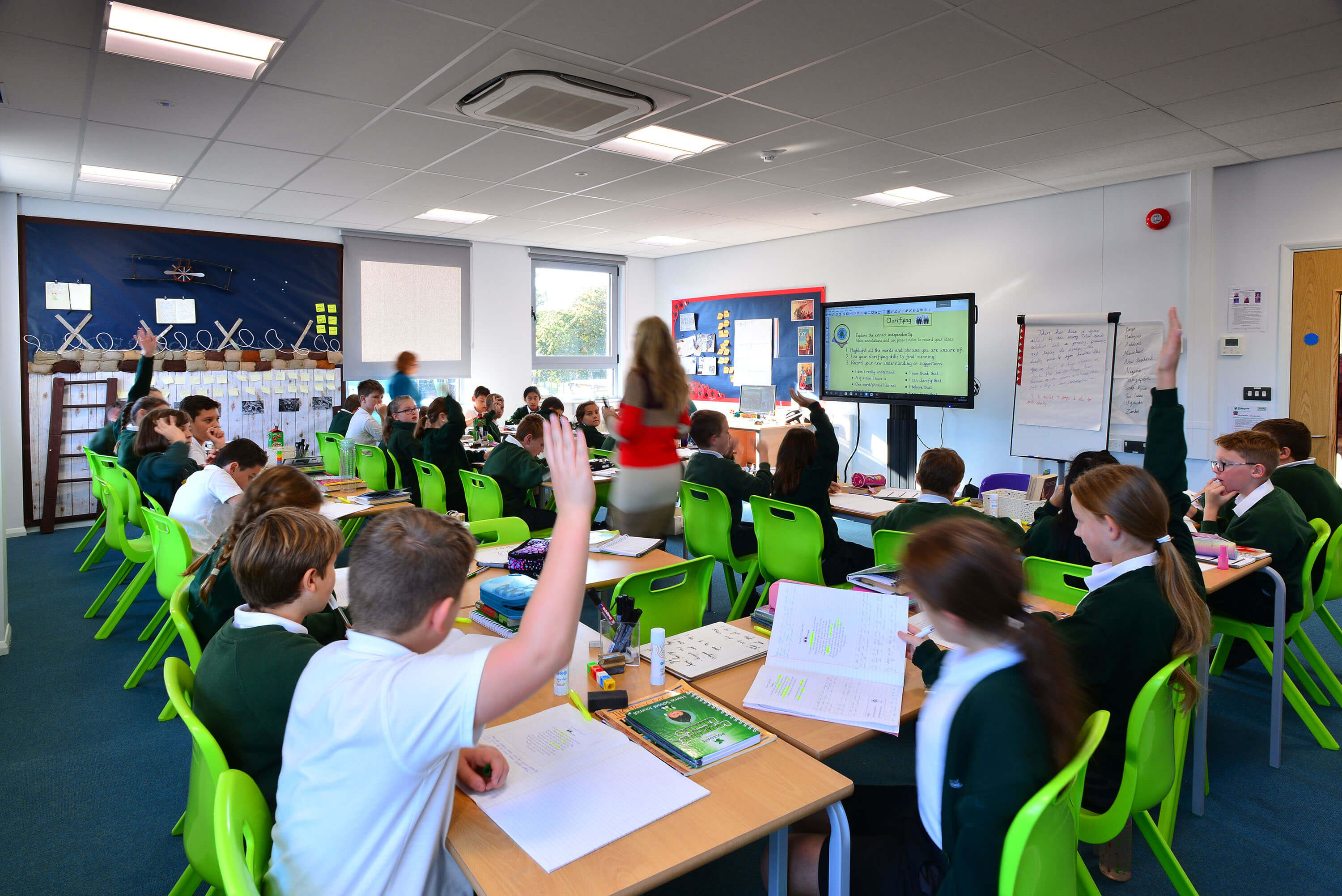 Bespoke design
We have experience in providing permanent and specialist facilities both as a complete school and as an extension of an existing building.
Externally, our buildings can accept a wide array of cladding options, including rainscreen, brick timber or render, catering for modern or more traditional aesthetics. Our buildings can also feature pitched or barrel roofs and a range of glazing options including curtain walling.
By integrating portal frame systems to your design, large column-free, open plan areas such as sports halls and atriums can be easily delivered.
Internally, we can customise every detail of your building. From providing a sleek painted finish to adding glazed partitioning, we can make sure your school is designed to provide an optimal learning environment for your pupils.
IT facilities and laboratories as well as withdrawal and sensory areas can also be easily incorporated into the design of your building.
With experience working alongside architects as well as offering an in-house architectural service, Wernick Buildings can bring even the most complex of school designs to life.
---
To find out more about what Wernick Buildings has to offer your school, visit wernick.co.uk.