Parental participation has more power than ever to make a huge improvement to a child's educational experience and attainment but remains an under-utilised resource.
What stops parents from fully participating in your school community? If you would like the opportunity to explore and address this question, read on.
At Parentkind, we know parental participation in school life can be the key to helping children to reach their potential and improve their life chances.
Although teachers acknowledge the value of engaging and involving parents, only a small number (19%) report that their school has any clear process in place to make parental engagement part of their day-to-day work and overall improvement plans.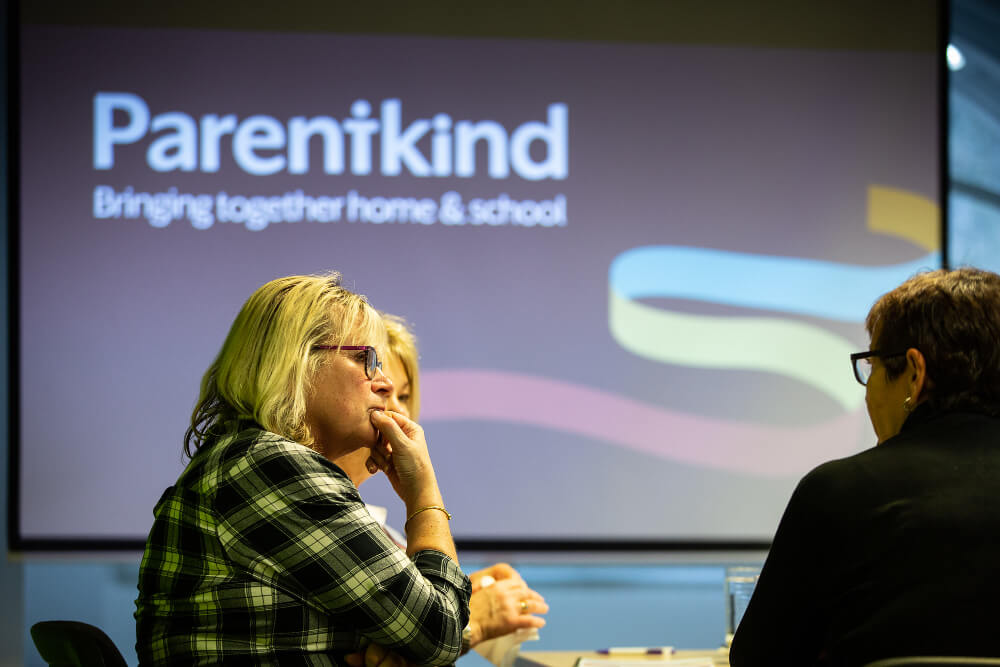 Recent research conducted by Parentkind has shown that almost a third of parents are expecting to want greater involvement in their child's education than prior to lockdown.
With 53% of parents feeling more engaged in their children's education than they did prior to the pandemic, and an additional £400 million earmarked for teacher training as part of the school recovery plan, now is the perfect time for school leaders to invest in training to make parental participation a priority for the new school year. (2020 Parentkind Annual Parent Survey)
The unique tool and research behind our training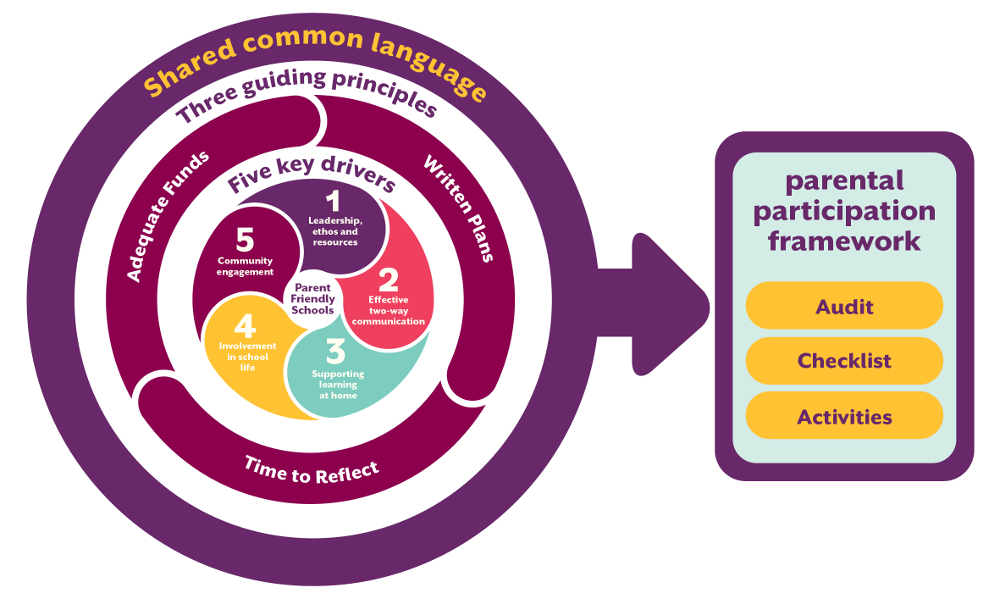 Parentkind is the only school training provider that is the authority on parents. We empower schools to build effective parent-school relationships with evidence-based training that improves all schools for teachers, children and parents through our Blueprint for Parent-Friendly Schools.
With 5 years of research, consultations and pilot programmes, the Blueprint for Parent-Friendly Schools is designed to give school leaders and partners a powerful easy-to-use tool to facilitate long lasting improvements in parental participation.
This framework helps to embed parental participation strategies and is at the heart of our training programme.
Parentkind's introductory workshop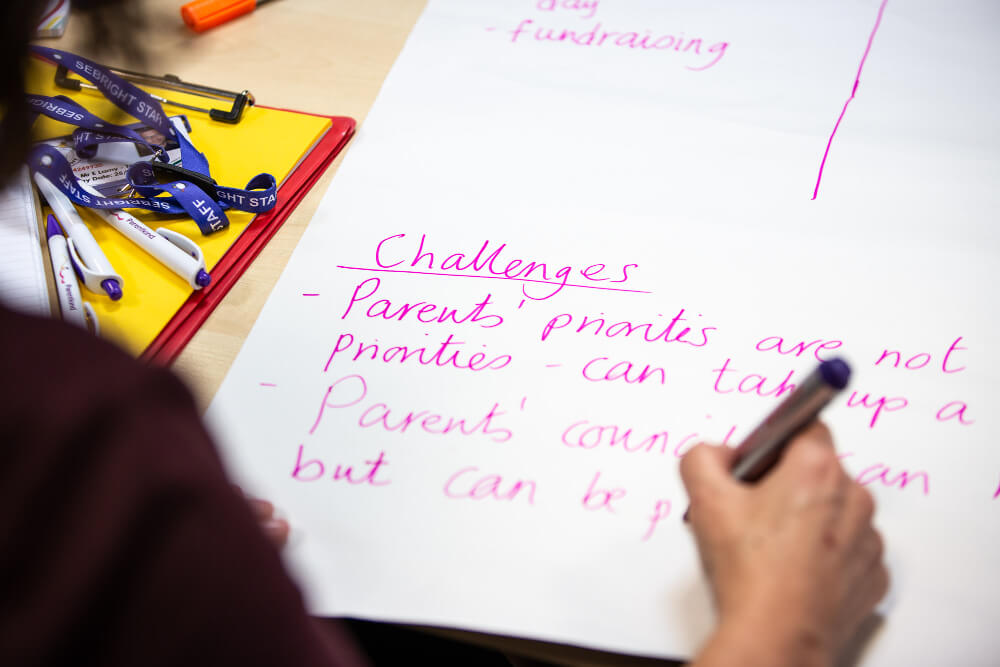 With parents more involved than ever and wider recognition of schools as an invaluable resource, now is an ideal time to harness the power of parental engagement through Parentkind's introductory workshop, at just £60 plus VAT.
Parentkind's two-hour, expert-led introductory workshop takes place over Zoom and introduces participants to Parentkind's innovative Blueprint for Parent-Friendly Schools.
Our workshops not only use evidence-based research to help you understand the steps required to increase engagement with your parent community, but also allows a unique opportunity to discuss existing barriers with experts and other educators.
The pandemic has changed and strengthened the role of parents in education, and schools can reap the benefits of their increasingly invested parent community. Schools have an opportunity to strengthen their existing parental engagement strategies through Parentkind's reputable training programme.
Sarah Wardle, Assistant Head Teacher at Benfield Secondary School recently attended our virtual introductory workshop on overcoming barriers to parental participation from a parent's perspective in May, and shared her thoughts:
"Brilliant, insightful and forward thinking session. It allowed me to meet with other likeminded people who gave me the opportunity to explore ideas and also come away with a range of approaches I can now action in future planning. The hosts were knowledgeable, professional and also extremely supportive. I really enjoyed the session which went by too fast!"
Take advantage of our 10% early bird discount and book for the new Autumn term here: Book now!