National School Business Leaders' Day and the lead up to it focused on the vital role SBLs play and recognised the amazing way that they have championed and supported one another.
Activities in the run-up to and on the day included a celebration event with guest speaker Sally Gunnell OBE, interviews and guest blogs, prizes and an opportunity to give kudos to an SBL.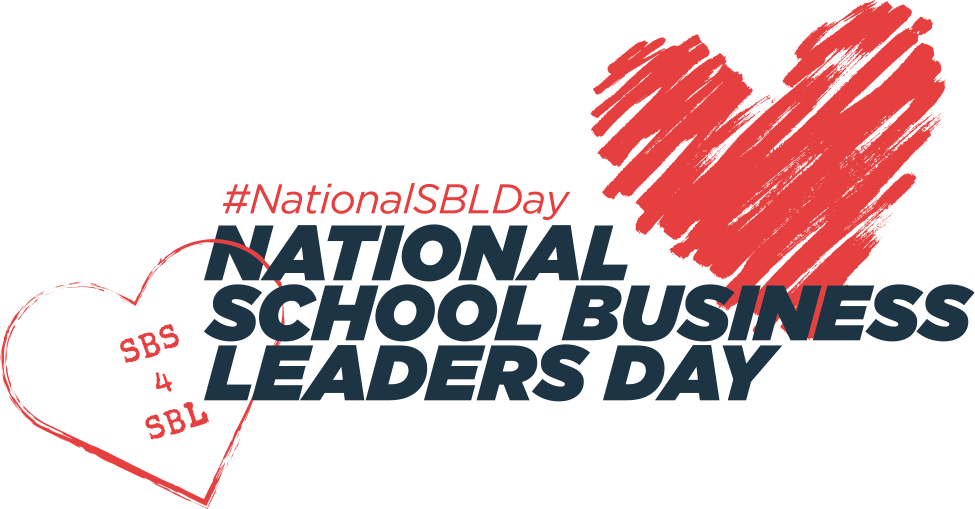 Inspiration from Sally Gunnell OBE
This year's celebration event featured guest speaker Sally Gunnell OBE. The Essex girl who captured the hearts of a nation, she remains the only woman ever to hold all four major track titles concurrently – Olympic, World, European and Commonwealth.
Her keynote highlighted the benefit of setting daily goals to give yourself confidence to achieve more and the importance of key areas of day-to-day life, including nutrition, sleep and physical health.
She relived with SBLs her gold medal win in the 400m hurdles at the 1992 Olympics in Barcelona and the motivational story of her preparation and build up to the race.
The virtual chat throughout the event echoed the community spirit and the inspiration from Sally Gunnell's presentation. We love these comments:
11:20:52 I think as a profession we usually underestimate our own abilities but if nothing else, the pandemic has proven that we can do absolutely anything that we put our minds to.
11:23:00 What an amazing idea and event though, I really hope that this raises the profile of our profession and gains us the recognition we deserve.
11:28:14 Re sleep – obviously didn't have to work with the FSM vouchers!! Logging in at silly o'clock in the mornings!
11:44:08 Comparisons with other people can be so debilitating. There will always be someone in your world who you perceive as being more than you! Believe in yourselves you are stronger than you think you are!
11:50:00 #sbltwitter and @sblconnect are integral to my wellbeing.
11:52:19 I agree, it can be a lonely job at times even though my school is wonderful.
12:00:50 This has given me so much inspiration. Going to be buzzing all afternoon.
18:05:00 Gosh I loved #NationalSBLDay today and the inspirational @SallyGunnell. Huge thanks to @SBS_Updates and the long list of partners. I had a spring in my step all day and have printed off my takeaways for my office wall to keep on inspiring.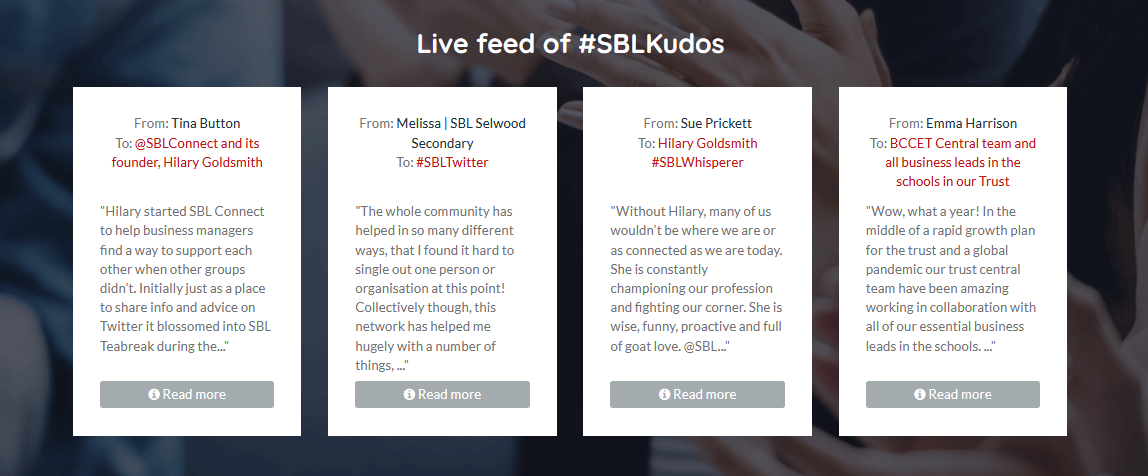 Deserving SBLs have been recognised with #SBLKudos
Senior leaders and school staff were encouraged to leave their own #SBLKudos message for someone.
Whether that was supporting emerging practitioners, thanking peers that mentor other SBLs, or stories of specific achievements and ingenious solutions.
There were some lovely comments from headteachers to their SBLs:
"Our SBL makes our school run like clockwork. Whether it is forgotten wellies, swimming kit, or responding to frazzled teachers needing last minute letters or some advice. She gets it all done like a super star!"
"We are all a credit to our schools up and down the country. You should be very proud of the dedication, commitment and knowledge that you provide to make things run smoothly. We may look like we are gliding serenely like a beautiful swan but a quick look underneath the water, may and often does, reveal a bubbling maelstrom. You are awesome."
"An absolutely wonderful voice of reason and so much helpful advice given by this wonderful woman during the madness of Covid! She worked so hard on delivering LFTs in her school so efficiently and diligently that she even presented her "how to" guide to the rest of us during an SBL tea break. An incredibly talented artist as well as a fantastic SBL!"
"There are simply too many amazing individuals within the Trust to single out any one person. Therefore, REAch2 gives #SBLKudos to each and every SBM and Office Manager and their amazing teams for everything they do. You have always been amazing but over the past year you have shown more than ever what a critical role you play. We thank you for all you do."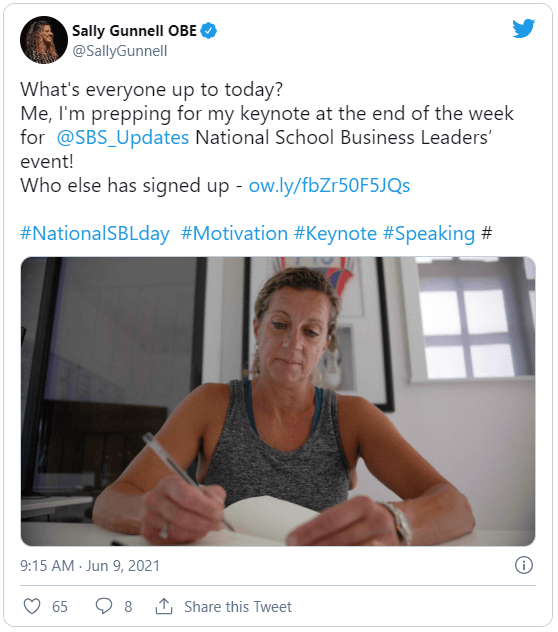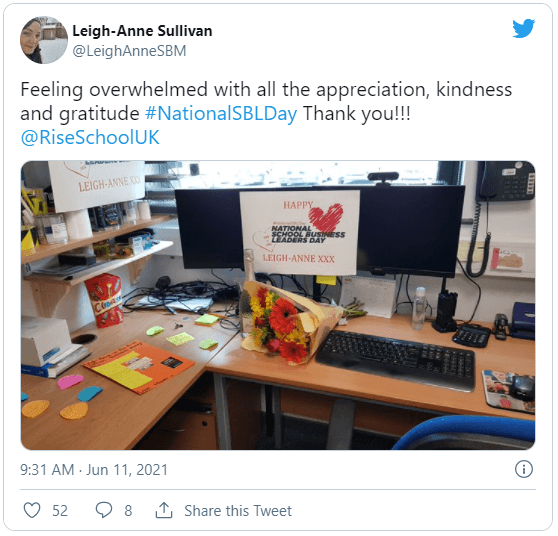 Exclusive prizes for lucky winners
A prize draw announced the 35 winners of the partner offers from a range of education suppliers and books from Sally Gunnell herself. The prizes included event places, 1:1 coaching, online CPD, hampers and more perks to support the CPD of School Business Leaders and reward them for their hard work.
The future of National School Business Leaders' Day
Save the date! National School Business Leaders' Day is officially now an annual event, to be held on the second Friday in June. So, next year's National School Business Leaders' Day will be Friday 10th June 2022. Attendees are encouraged to register for interest.
We're delighted with the engagement from School Business Leaders and also the wider education community, with schools using the day as a special way to show their appreciation for the leaders they work with.
We encourage schools to use National School Business Leaders' Day as a means to network, give #SBLKudos and look ahead with excitement for the event in 2022.
Find out more at schoolbusinessservices.co.uk/national-sbl-day.
---
School Business Services (SBS) was founded by specialists in schools' Finance and Technology, to bring enterprise-level skills, mindset and systems for the efficient and cost-effective management of schools and school-group operations. SBS is utilising its infrastructure, network and staff expertise to make the National School Business Leader's Day an enriching experience for all.