Kids Club HQ is an easy-to-use cloud-based platform for breakfast, after school and holiday clubs with an online booking system for parents and an administration system for the club and admin staff.
Running an after-school or breakfast club is a useful source of income for the school, and provides an essential service for working parents. But it's easy to underestimate the amount of admin that's required to keep things running smoothly.

There's a lot of information to be collected and stored about the children and when they will be attending.
Double- or triple-keying information from paper forms or emails to produce registers, then creating and sending invoices to parents is incredibly time-consuming.
That's before you start to deal with the inevitable last-minute changes.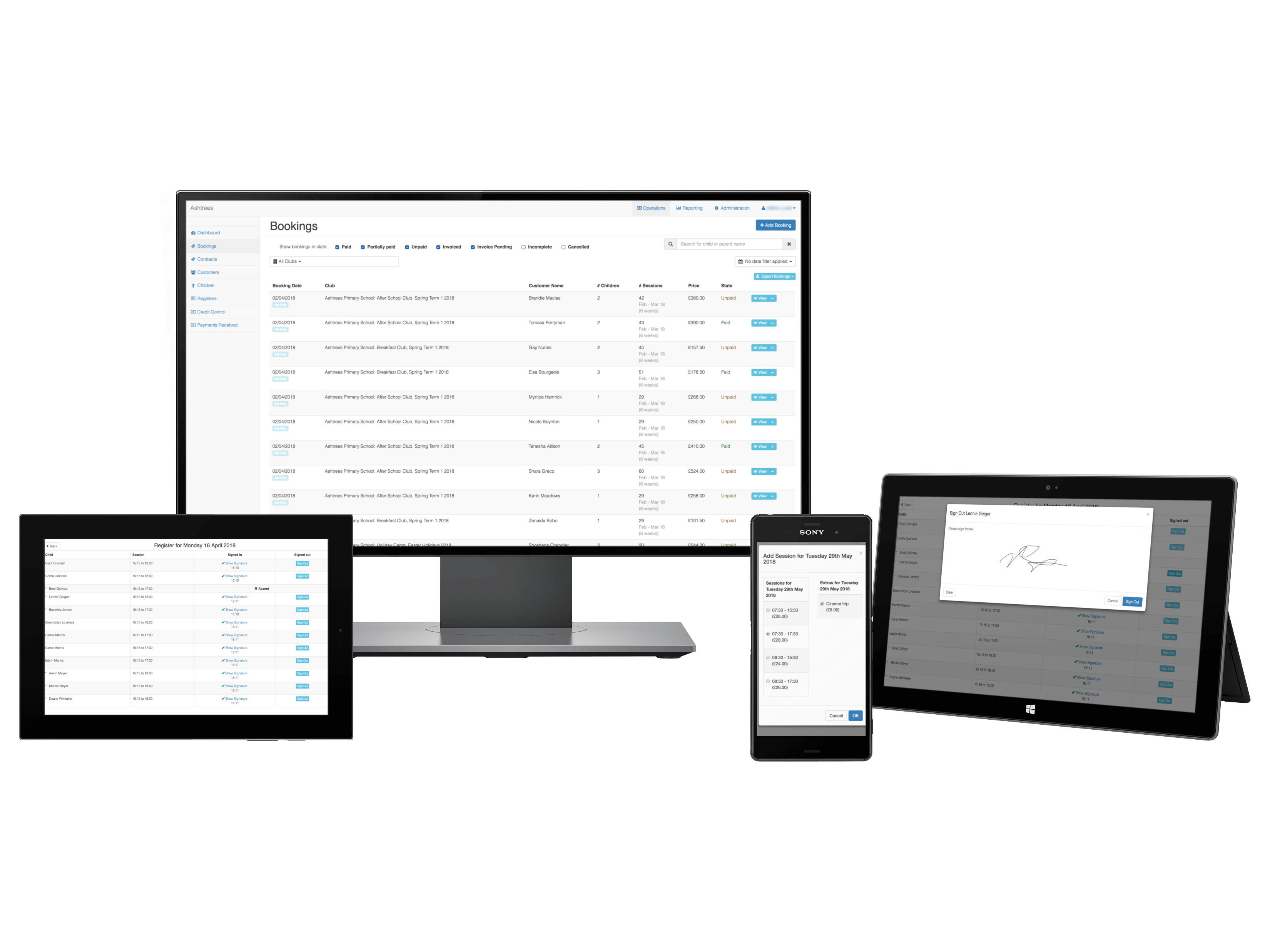 Kids Club HQ can make all this a lot easier and save you an enormous amount of time:
Online booking means that parents provide the information you need and keep it up to date.
Automated billing ensures that parents whose children attend regularly get their bill when it's due without you lifting a finger.
Automated reminders for outstanding payments help to keep accounts up to date and reduce time spent chasing parents.
Registers are always up to date (including last-minute changes!) and can be viewed online in an instant or exported to Excel for offline use or printing.
Financial reports show you where the income is coming from and when the payments were received.
Sign up for one of our demonstration sessions to see how Kids Club HQ can make your life easier.
Testimonials
"We were worried about how easy a booking and admin system would be for our admin staff and parents to use. What we found is that Kids Club HQ is an easy-to-use, parent-led system that saves us lots of time. The support team are excellent and respond quickly to our requests."
"I absolutely love it, the time, paper and pressure saved by joining Kids Club HQ has been unbelievable. I love it, the staff love it, and most importantly, the parents love it."
"It's an easy-to-use system and Kids Club provides a speedy response if there is a problem or you don't understand something. It's a great way to automate your booking system and ensure that your invoicing and billing is dealt with smoothly."
For more information visit kidsclubhq.com, email hello@kidsclubhq.co.uk or call 0118 321 6671.