The event that turns children into champion learners…
How good are you at developing learning skills in your school? Are your children confident, creative, competitive learners?
And how would they feel about being put to the test?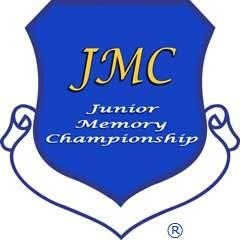 My record-breaking learning journey
I don't mind admitting that I'm a competitive learner. For me, the spark was Record Breakers – an iconic TV show from the 1980s.
Every week, Roy Castle and Norris McWhirter introduced the teenage me to people who'd trained to be the best of the best. And I decided that I was going to break a record of my own.
After spotting a Guinness record involving memorising playing cards, I wondered if I could come up with a way to break it. And that curious idea got me started on a career in learning that's still going strong today.
In the end I did find a way to do it. In fact, I broke not one but two world records, then won the World Memory Championship, and went on to write numerous books, training courses and magazine articles to help others learn like champions.
I also had 10 years as a primary teacher and leader, where I introduced hundreds of children to the techniques I'd mastered as part of their daily life in school.
But the project I'm most excited about – and one that now reconnects me with my competitive past – is the Junior Memory Championship.
Now I challenge you!
In 2007 I was asked by the Learning Skills Foundation to launch a national competition for primary school children. Together we created a complete training plan for teachers to use with their kids.
And every year since we've tested the participants in a series of online challenges, followed by a final where the best learners battle it out for prizes – and the coveted title of Junior Memory Champion.
But why make it competitive? Why not just develop the children's memory and learning skills, then leave them to it?
The power of competition
For one, most kids love competition – as long as it's fun, friendly, and gives everyone a fair chance to shine. It inspires them to try new things. It encourages them to stretch themselves. It lets them see what other children like them can achieve – so that they can try to do even better.
I speak from experience. Once I'd tasted competitive learning, I went from having an average memory to being a world champion. And the same core strategies then helped me to ace all my school exams, and to get a First from Oxford.
Seeing what I could do with my memory lit a fire that still burns today. It fuels my eagerness to show children everywhere what memory skills can do for them too.
The Junior Memory Championship
The Junior Memory Championship gives teachers everything they need to introduce their children to proven memory techniques. It's also the perfect way to raise the profile of learning skills in general.
The core strategies date back to ancient Greece and Rome. But they can still be used to great effect today. When children discover how to switch on their imagination, create pictures to represent information, and connect those images by using stories and mental journeys… they can suddenly recall much, much more.
They also:
Enjoy challenging themselves to learn and discover
Engage with information and ideas more deeply
Understand how good learning works
Grow in confidence and self-esteem
Start applying their new skills in areas that matter to them – at school, and beyond
Tried and trusted by teachers
The teachers who join in the Junior Memory Championship tell us about improvements in children's concentration, focus, and overall behaviour in lessons.
They share stories about children whose creative abilities previously went under the radar – but who now wow everyone with their imaginative ideas.
They highlight benefits to logical thinking, to organisational skills, to communication and collaboration.
They tell us how the competition boosts maturity and equips children for the next steps in their school careers.
And time and again they tell us about the thrill they get from competing – against classmates, their peers around the country, and even just against themselves.
Remembering is just the beginning
The Junior Memory Championship gives teachers a practical answer to the question, "How can I get them to remember more?" And it gives kids a set of strategies to enrich and extend their learning.
But it's also woven through with metacognition – thinking about thinking – so it can help to unlock a rich learning skills curriculum for all.
And, most importantly, it shows children what they can achieve when they put their minds to it.
It's the competition I wish I'd been able to enter when I was their age!
For more details about the Junior Memory Championship, including how to get a complete training plan for your school, go to juniormemorychampionship.com and follow on Twitter at @JuniorMemoryUK.