Gardening is a great way for children to connect with nature and each other.
It's not only a fun way to learn about growing, different seasons and insects, but it has health benefits too.
Here are just a few benefits of gardening in a geodesic dome.
Keeping fit and active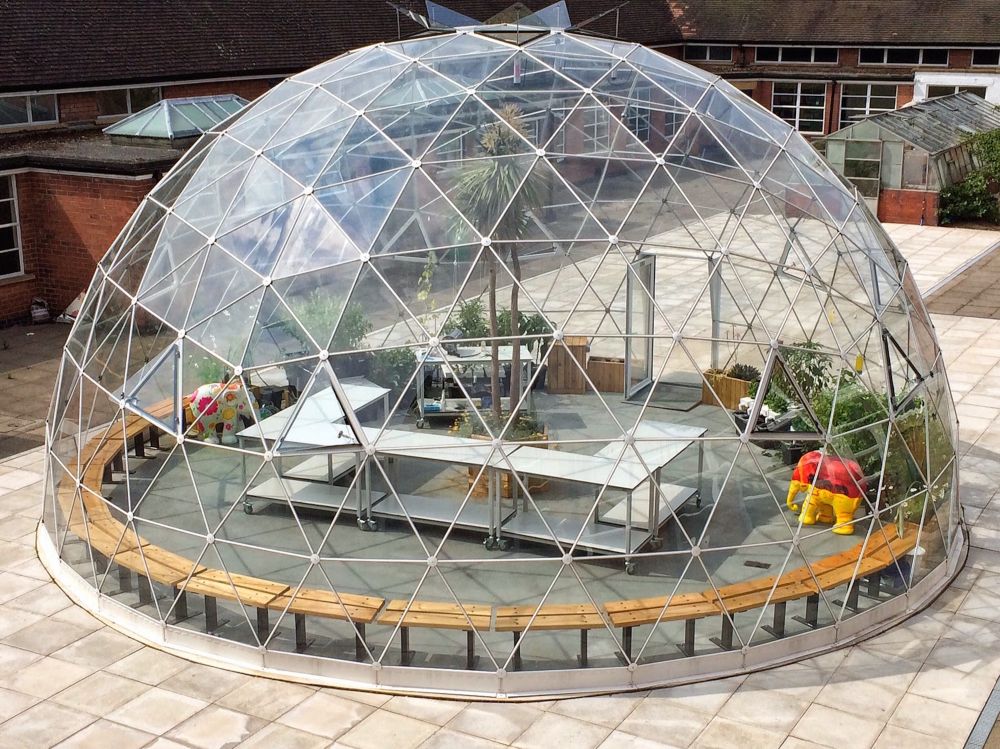 Well-directed outdoor learning opportunities can support the development of healthy and active lifestyles by offering children opportunities for physical activity, movement and promoting a sense of well-being.
With maximum solar gain and excellent ventilation, our glasshouse domes provide the perfect environment for growing vegetables and plants as well as a great space for children to dig, water plants, pull up weeds or simply look and learn.
"We've had a lot of success at growing basil, tomatoes and chillies using hydroponics, which we can grow in a very small space. There was space for some external beds, which meant we could compare growth outside and inside very easily." Said Dr Stutt from West Bridgford School.
Boosts social skills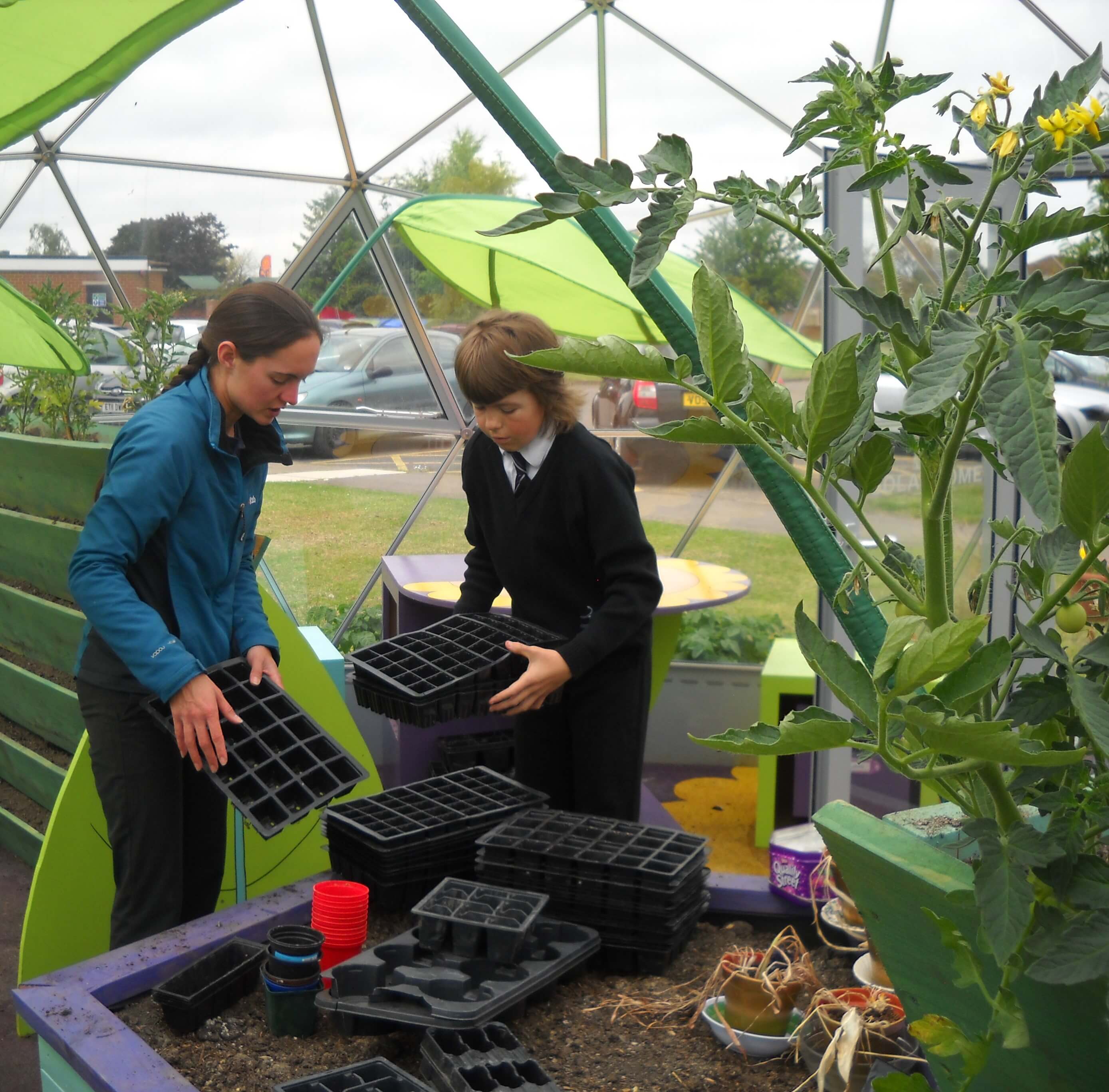 Through experimenting together in small teams, gardening in a dome can help to develop interpersonal skills, improve problem-solving techniques, language development and creative thinking. 
"We have adopted the square foot gardening method for our horticultural course, where pupils have their own patches to grow and monitor whatever they want. As an inclusive space that inspires young minds there really is nothing quite like it – we feel it has been a very worthwhile endeavour," said Helen Jones from Belmont School.
Improves mental health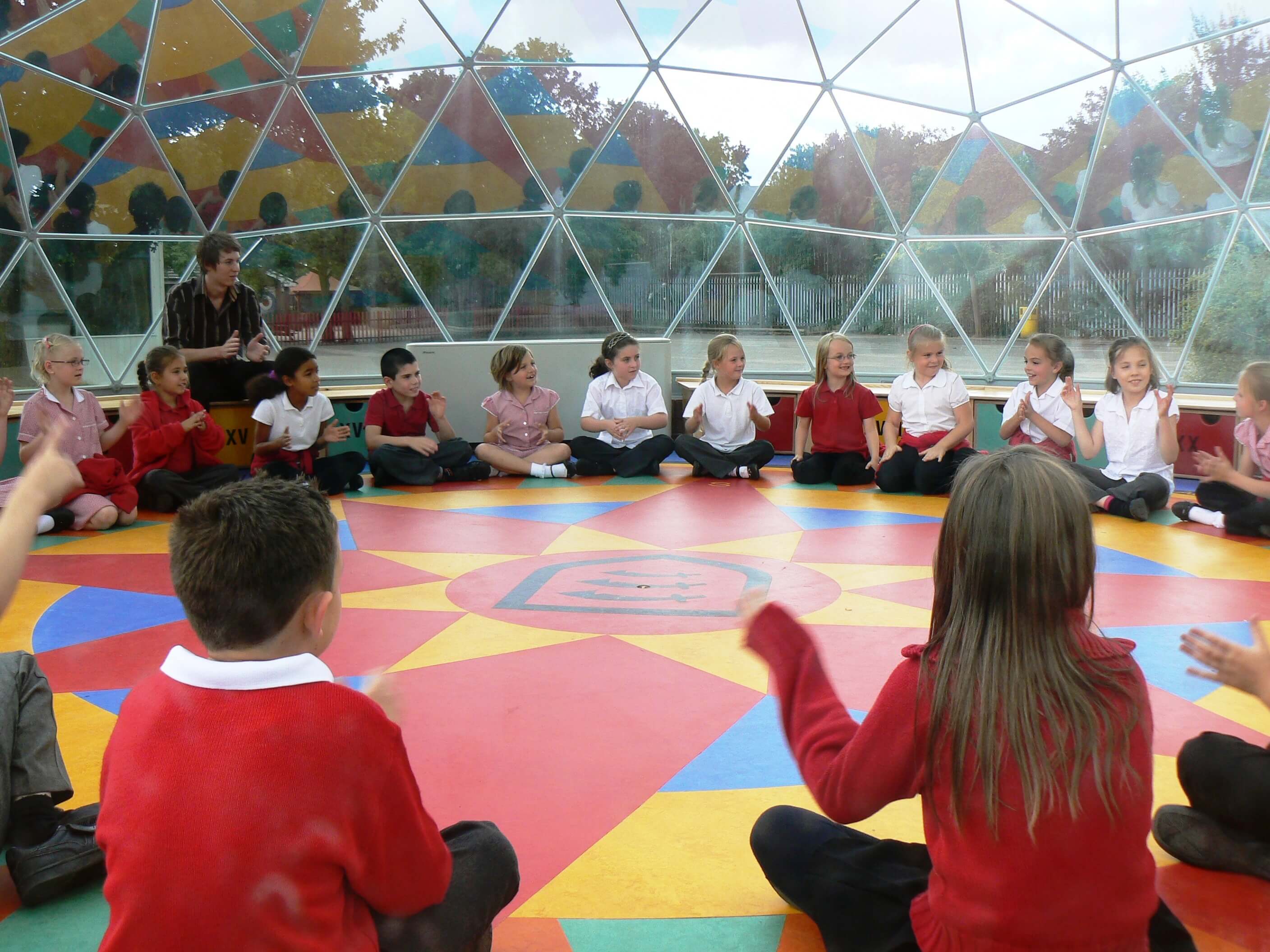 Our glasshouse domes provide natural light, 360-degree views, tranquil space and when used for growing, can create a calming environment through the power of natural scent. 
"The SOLARDOME® Retreat provides a calm environment and allows children to access our outdoor provision whilst meeting their individual needs – particularly at unstructured periods, such as break times," said James from The Wistaston Academy.
Due to the circular shape, geodesic domes promote inclusivity and interaction, while features like low threshold doors for wheelchair access means that everyone can join in with the fun too.
Felmore School said "Encompassing Art, English, Design & Technology, Maths, Science, Geography and History, our 'Inspirational Domes' project aims to promote cross-disciplinary environment-themed learning that is relevant to the whole primary school curriculum."
Enhances sensory development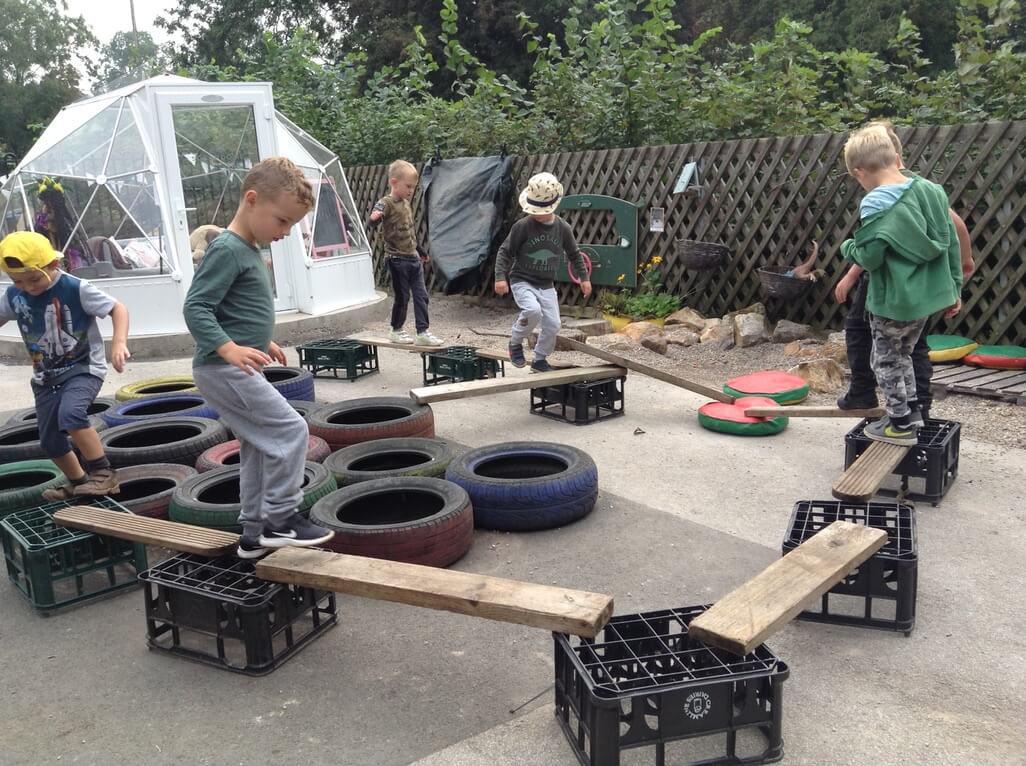 Our domes can be used as a sensory space where children can learn in a hands-on environment, interact with plants and nature, improve concentration and relieve anxiety. 
It encourages the use of all senses through feeling the texture of the soil and plants, smelling the scents from the plants, seeing the colourful flowers, tasting the vegetables and hearing the crunch of the leaves. 
Sally Wright from Norbury C of E Primary School said "Not only do students look forward to playing inside the dome, it also enriches their learning as it allows them to learn about the changing seasons whilst staying warm and dry."
Brings learning to life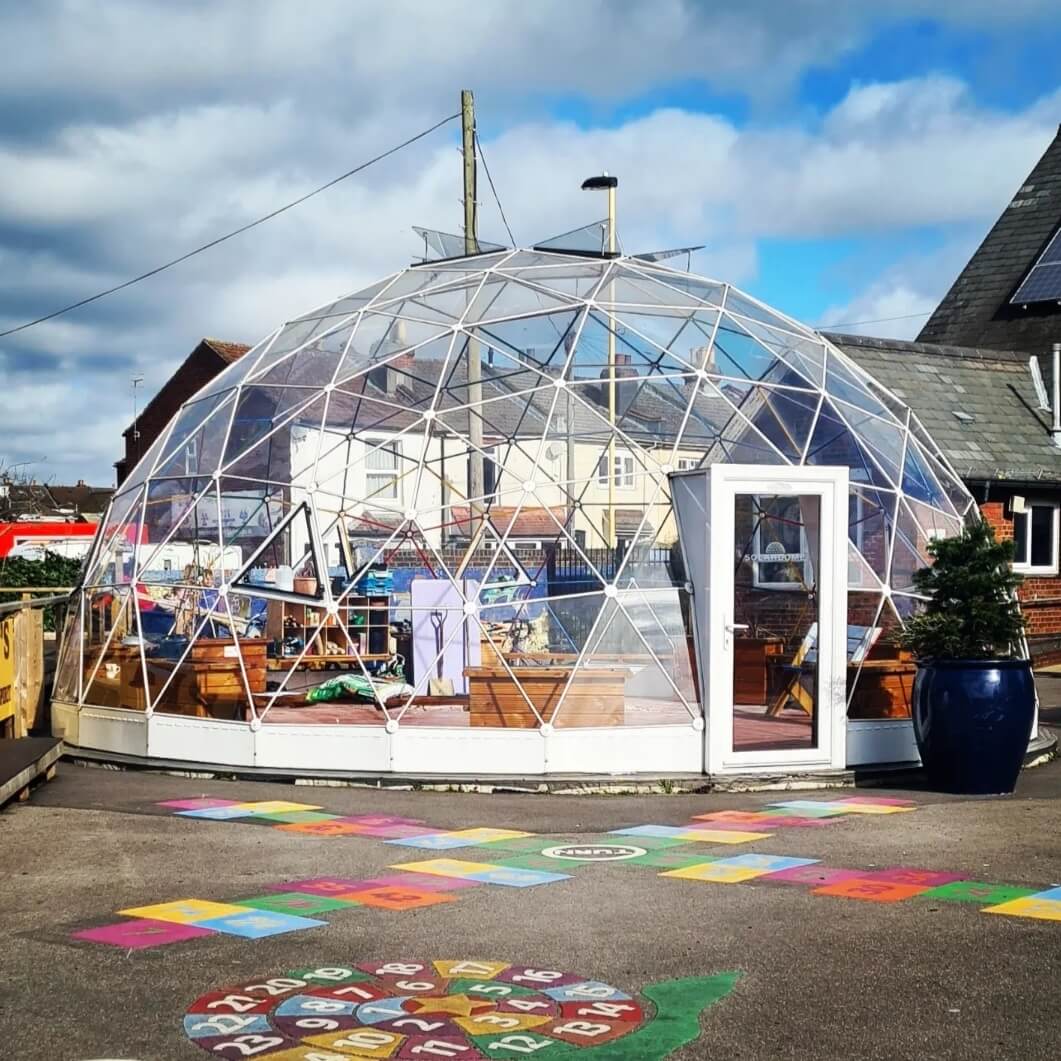 Taking learning outside helps children to develop academic skills. This can be done by finding shapes and patterns in the dome AND then recording, drawing or calculating their angles. 
Reading instructions, learning the names of plants and writing labels can help to improve literacy skills.
"Our students use the dome for learning about shade and light for art, geometry for maths and dome design for science," said Kevin from Freemantle Academy.
Promotes healthy eating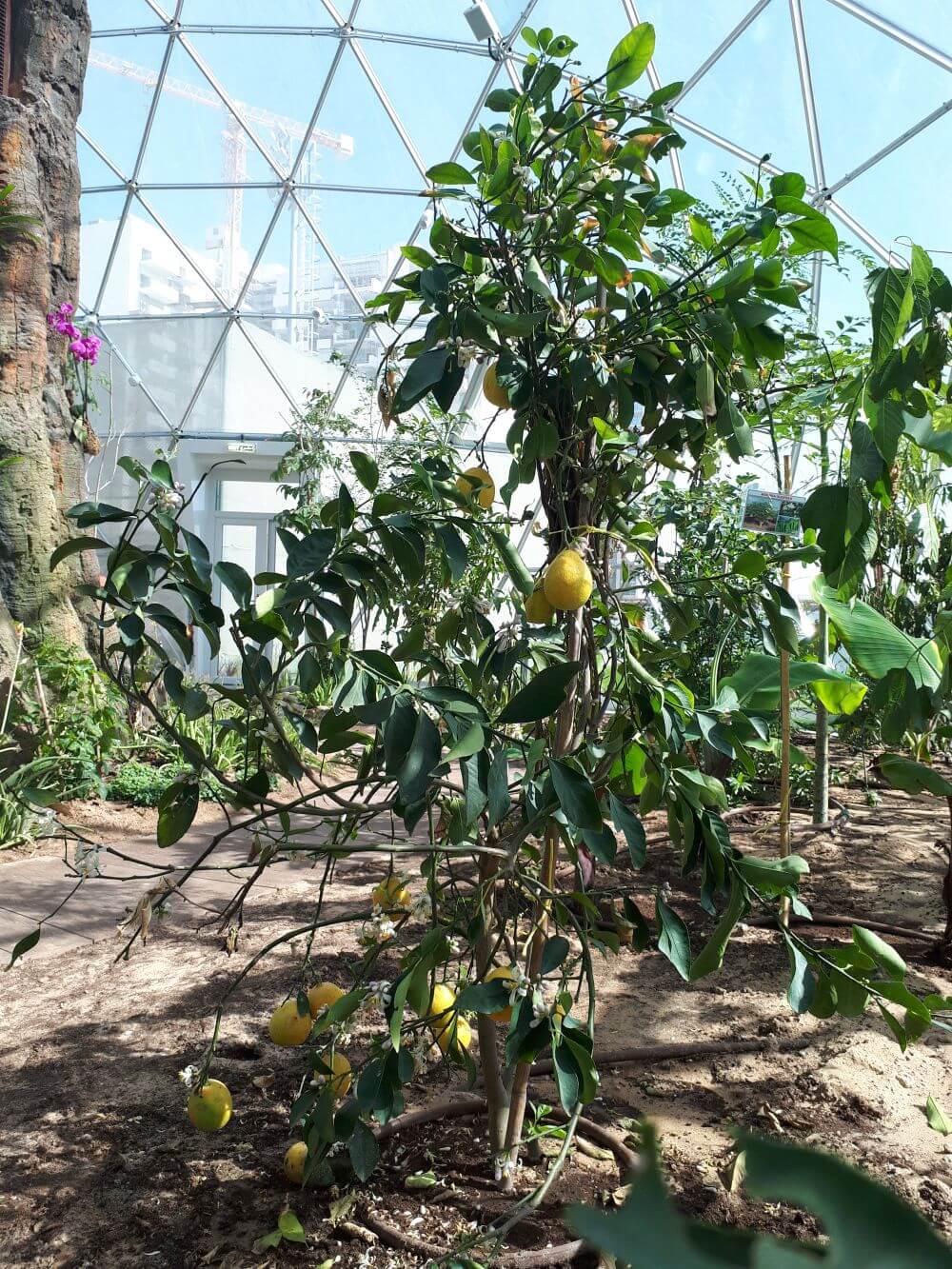 It's widely known that children are more willing to try new fruit and vegetables if they had participated in growing them themselves. 
Director of Education at Arbor School said, "The domes help us go back to traditional values like reading a book under a tree, picking fruit from a bush and growing your own avocados," he added.
We are the UK's only manufacturer of glass and aluminium domes for education. Watch this video to hear from teachers at Park View Infant School, Endeavour Primary School and more.
If you're interested in enhancing your school's learning environment, then explore our range of domes or read our outdoor learning support resources for more information.